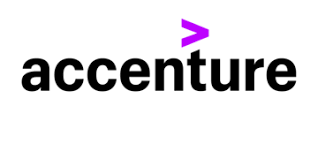 "I see Prospec­to­ry as a trust­ed sales part­ner who helps accel­er­ate busi­ness growth"

— Arjen Slim – Managing Director
Accen­ture is a glob­al pro­fes­sion­al ser­vices com­pa­ny offer­ing a com­plete range of ser­vices and solu­tions in the areas of strat­e­gy, con­sul­tan­cy, dig­i­tal, tech­nol­o­gy and oper­a­tions. Pos­sess­ing vast expe­ri­ence and high­ly-spe­cialised skills in over 40 mar­ket sec­tors and all busi­ness func­tions, Accen­ture oper­ates on the cut­ting edge of busi­ness and technology.
One unit of Accen­ture is Accen­ture Secu­ri­ty Ser­vices: this branch of the com­pa­ny deliv­ers an exten­sive port­fo­lio of infor­ma­tion-secu­ri­ty services.
"Prospectory knows Accenture through and through – they understand our organisation. They speak the language of our people and know how to gain trust in order to serve them better. A great deal of information is exchanged candidly; they handle this with the utmost confidentiality and, for us, they're a true partner who helps us identify ways we might improve. "Prospectory is a trusted sales partner who helps accelerate business growth," according to Arjen Slim.