Rabobank Noord- en Oost-Achterhoek
Cases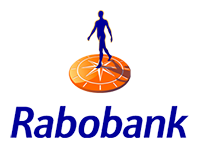 "Per­son­al and com­mer­cial growth through indi­vid­ual customisation!"

— Jeroen Engelbertink - Manager Private Banking
Rabobank Noord- and Oost-Achter­hoek (NOA) is a branch of the Rabobank which, togeth­er with its mem­bers and cus­tomers, oper­ates and prompts ini­tia­tives in the north­ern and east­ern parts of the Achter­hoek region in the Netherlands.
The bank's Private Banking discipline needed more focus and control on acquisition. Rabobank NOA involved Prospectory to help further professionalise its acquisition strength so as to ensure long term sustainable growth. "Management is pressing for professional collaboration with and within the team," says Jeroen Engelbertink, Manager Private Banking.
The Private Banking team was looking for aids, handles that put everyone at ease and that dovetail with each individual's competencies. Prospectory responded exceptionally well, providing a customised solution that involved workshops aimed at developing various skills, as well as stimulating result sessions, which are unique to Prospectory. During these result sessions participants are advised and guided by experienced entrepreneurs with ready knowledge.
Jeroen Engelbertink says the Prospectory approach definitely kindles enthusiasm. There is no beating about the bush. No polish without friction! The sessions are a pleasant means to confront participants with themselves and take them out of their comfort zone in a safe environment. They enable all participants to progress and develop in their own way.
The Private Banking team is stronger now. Thanks in part to Prospectory's inspiring intervention, the ambitious goals and results for 2017 will be achieved!