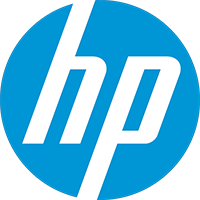 "Our sales team is now committed"

— Midmarket Enterprise Group - Sales Manager
"Prospec­to­ry acts quick­ly, is flex­i­ble, and pro­vides clear feed­back. We have been empow­ered in the choice to make changes."
Hewlett Packard deploys Prospec­to­ry for sales assessment
"What is the com­mer­cial poten­tial of our team of account man­agers? What is need­ed to fur­ther devel­op their skills and achieve more dis­ci­pline?" These are the ques­tions HP Mid­mar­ket Enter­prise Team asked Prospec­to­ry professionals.
Prospectory developed a sales assessment programme for HP that has four components:
Kick-off session, for familiarisation and introduction
Online sales assessment, Sales Indicator, to measure sales skills such as self-confidence, tenacity, and commercial drive.
Individual talks, including a commercial pitch.
Presentations, of personal annual plans in a Dragons' Den setup. A panel of sales professionals assesses the presentations.
Via straightforward feedback, Prospectory summed up the commercial potential of the HP team and its individual members. Prospectory then provided clear and concrete advice on how HP can take the sales potential to a higher level. Examples include customized one-to-one coaching, practice-oriented in-depth workshops, and a clear structure for sales discipline. The programme proved to be much more than an assessment. Thanks to this programme, the team took personal responsibility. The sales team committed itself to the objectives.