Accenture Technology Services
Cases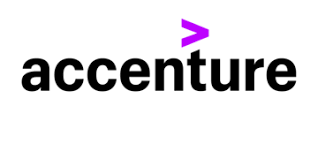 "Prospec­to­ry dis­tin­guish­es itself through its own net­work of professionals"

— Mark Wiermans - Managing Director
Accen­ture is a glob­al pro­fes­sion­al ser­vices com­pa­ny with a com­plete offer of ser­vices and solu­tions in the fields of strat­e­gy, con­sul­tan­cy, dig­i­tal, tech­nol­o­gy, and oper­a­tions. With unpar­al­leled expe­ri­ence and spe­cial­ized skills in over 40 mar­ket sec­tors and for all busi­ness func­tions, Accen­ture oper­ates on the inter­sec­tion of busi­ness and technology.
Accenture's whe wide range of offers enables clients to continuously improve their performance and create sustainable value for shareholders. With approximately 373,000 people who support clients in over 120 countries, Accenture is the driving force of innovations that are needed to improve the way the world works and lives.
In 2012, Mark Wiermans, Managing Director of Accenture Technology Services, introduced Prospectory tp Accenture.
Within Accenture, there was a need to generate more business through an increasingly solution-oriented customer approach, more focused on services and latent needs in the market.
Prospectory was deployed to lead the process, which led to a beautiful result. "The business development process even led to the fact that the more sceptical persons are now the most successful salespeople", says Mark Wiermans.
"Prospectory adds something new, they have a good position in the market are not afraid to think outside the box. A look at the organization from the outside helps you do that little bit extra. Critical questions and a different way of thinking, helps to shine a different light on the situation/market. Moreover, more than anyone else, Prospectory has a very good network of Professionals".
"I just wish you a better business" is a statement regularly made by Prospectory towards Accenture. "This is a feeling you really get from Prospectory in the collaboration, which makes working with them both pleasant and easy", says Mark Wiermans.
"At the moment, Prospectory is helping us analyse and map the market surrounding a large new location in our country: a challenging project in which Prospectory's help is more than welcome!".